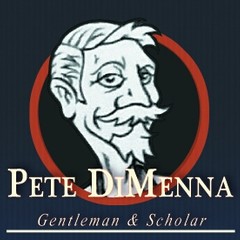 Pete DiMenna
Gentleman & Scholar
Union, NJ, United States of America
Summary
I'm a freelance illustrator & graphic designer, with a BA in Illustration from New Jersey City University, and an AA in Graphic Design from Union County College. I work in both traditional & digital media.
Much of my work can be categorized as humor, or satire, or parody, or comedy-- whatever you prefer to call stupid scribbles meant for a cheap laugh.
My motto:
"I believe it's important to approach every subject with a healthy disrespect..."
Skills
Digital Painting
Painting
Photography
Sculpting
Drawing
Graphic Design
Wood-Working/Carving
Scrimshaw
Software proficiency